This article was written by Dan Wright and originally appeared on the DataRobot Blog here: https://www.datarobot.com/blog/bringing-augmented-intelligence-to-all/
Today we're announcing two major milestones: the first is our Series G financing round co-led by Altimeter and Tiger Global with participation from other world-class public and private investors. Additionally, we're announcing our acquisition of Algorithmia, a leader in MLOps.
An Unprecedented Market Opportunity 
Last fall, I penned a blog post around our Series F funding, focused on the fact that the era of experimental AI is over. I stand by that notion wholeheartedly. Organizations can no longer afford to sit back and experiment with AI using disjointed point solutions or open source tools. AI needs to be a core part of every company's strategy and culture, as well as a top company initiative with a focus on measurable results tied to value.
Now — more than ever — I believe that there is an incredible opportunity with AI: it will create countless opportunities for the leaders and present existential threats to the laggards. Every company must act with urgency to become an AI company in order to sustainably win in the market. Every person must become a data scientist in order to unleash their full potential. The market for AI is also colossal, and perhaps the largest opportunity of our time. IDC projects that spend on AI technologies will surpass $200 billion by 2024.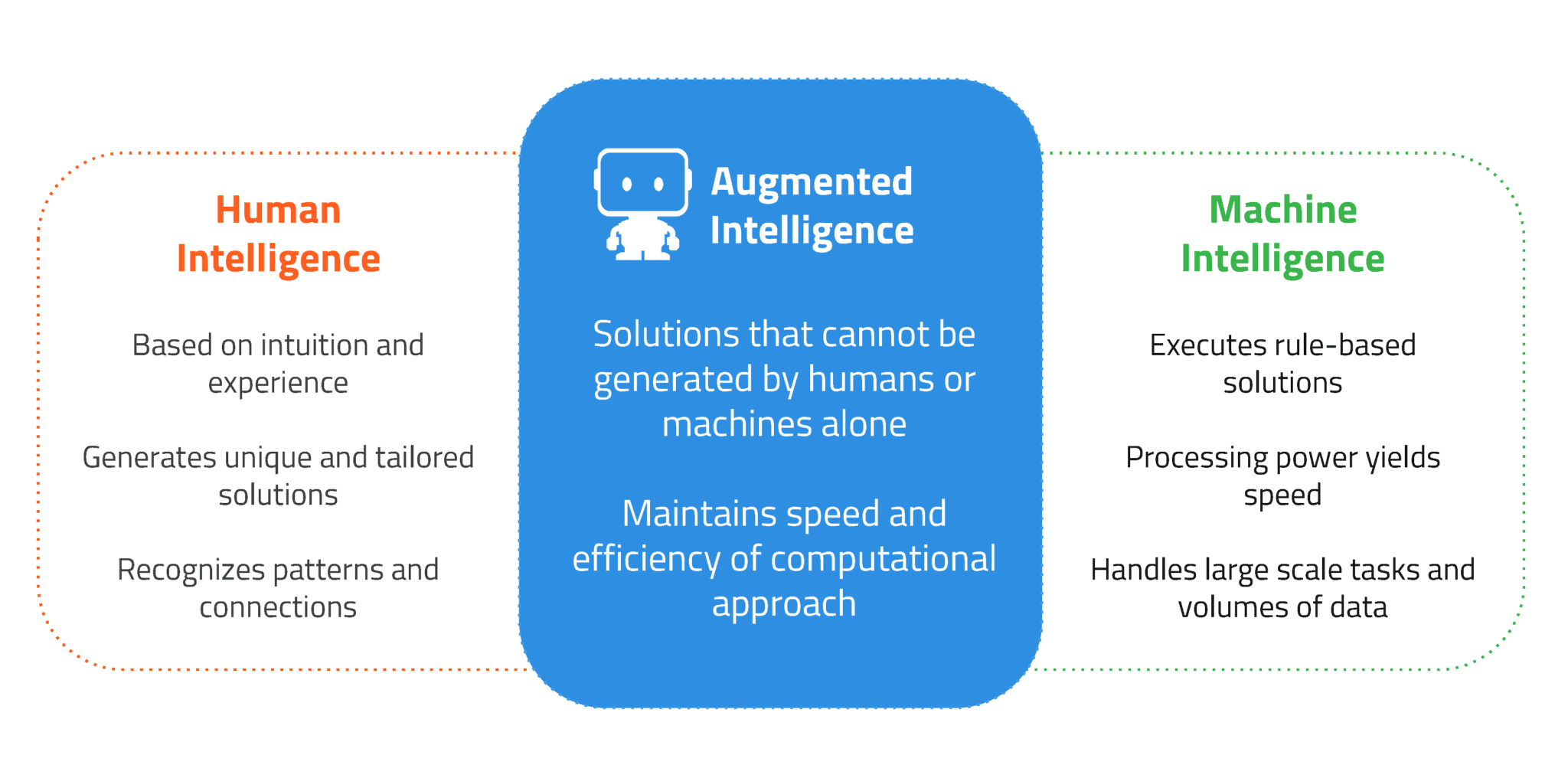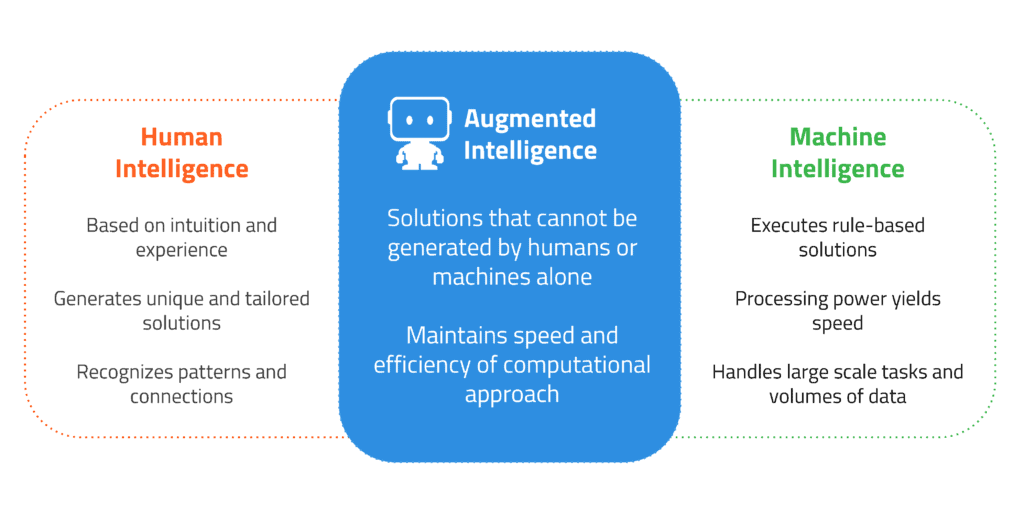 The Transformative Power of Augmented Intelligence
Our vision of Augmented Intelligence centers around unleashing the full potential of human and machine intelligence. Humans uniquely and creatively use their intuition and experience with a high degree of context and domain expertise to build customized solutions. Machines bring unparalleled power, speed, and efficiency to processing large data sets and tasks based on a set of rules. DataRobot is now in a unique position to deliver solutions that harness the combined strength and intelligence of both humans and machines.
For nearly 10 years, DataRobot has been laser focused on making customers successful with Applied AI. Every day, I'm more and more inspired by what our customers are accomplishing using DataRobot's Augmented Intelligence platform. Our customers have built more than 2.5 billion models on our cloud platform. These models have informed better decision-making across a multitude of industries, including everything from accelerating COVID vaccine trials and predicting water point breaks in rural areas to detecting forest fires in Chile and helping grocers forecast demand for fresh produce.
Welcome Algorithmia to DataRobot!
Last, but certainly not least, we're thrilled to welcome the Algorithmia team to the DataRobot family. Their elite MLOps expertise and technology will augment our existing MLOps offering and ensure customers can monitor, manage, and govern any machine learning model — not just those built within DataRobot — regardless of how it was created or where it resides. The powerful combination of DataRobot and Algorithmia will help customers scale production AI through empowering IT operations management (ITOM).
Our latest acquisition is one I'm particularly excited about, as we believe organizations can only truly unlock the value of machine learning and AI when they get models into production, and quickly. According to Algorithmia's 2021 enterprise trends in machine learning report, it takes a month or longer to put a trained model into production at 64% of all organizations — if they are put into production at all. MLOps is the key to rapidly getting models into production and making sure they are operating at peak performance at all times, even as data continues to change faster than ever before.
With its track record of success, Algorithmia is the perfect complement to the DataRobot platform and will build off of our already strong capabilities in this area. More than 130,000 engineers and data scientists have used Algorithmia's offering to date, including Fortune 500 companies such as Merck, Ernst & Young, and Deloitte. We'll have a lot more to share in the coming weeks and months and we're already working together on delivering massive value for customers.
Growing our Team 
In addition to building out our platform to better serve our users, we'll also be using the new capital to further expand the DataRobot team. We are excited to have one of our new investors, Sutter Hill Ventures, support our recruiting efforts on the GTM front. Sutter Hill was an early investor in Snowflake and integral in building out its salesforce. We look forward to their support as we scale our team across the globe. On that note, we're always looking for the best and brightest to join our team. Visit our Careers page if you think you'd like to join us in our mission to unlock the full potential of human and machine intelligence for the benefit of both business and society. We are hiring across the globe.
I'll close with a huge thank you to all of the people who have contributed to making DataRobot what it is today–our customers, partners, investors, and our employees past and present. I am so proud of what we've built together, and I know that this is only the beginning