* View original content here: https://www.datarobot.com/platform/new/datarobot-ai-cloud-august-2022-release/
Today's economy is under pressure with inflation, rising interest rates and disruptions in the  global supply chain. Many organizations are moving to reduce costs, improve operations, and revise forecasts. Strong model observability and MLOps process are needed to tackle these challenges for business-critical applications.
This release focuses on significant enhancements for DataRobot MLOps, specifically in the model monitoring area. These new features help you compare and evaluate production models with new insights, create custom metrics that are important to your business, and scale your monitoring to save time.
Learn more about these and other features only found in the DataRobot AI Cloud platform.
Challenger Insights for Multiclass and External Models
Now Challenger Insights – unique to DataRobot  – are available for external and multiclass models. You can perform comparisons efficiently when your production model is hosted outside the DataRobot AI Cloud platform. Compare, evaluate, and decide to keep or replace the model based on powerful built-in performance insights: per-class accuracy, Logloss, FVE Multinomial, and more. DataRobot provides a framework for benchmarking, testing, and analyzing retrained challenger models, giving you trust and confidence before performing a model replacement in production.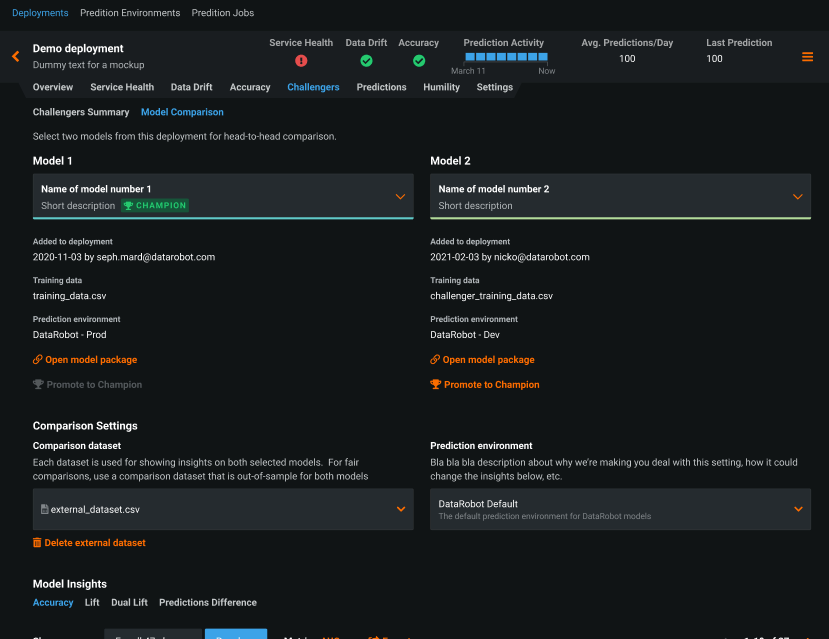 More quickly obtain monitoring statistics for large payloads. Calculate statistics on your edge infrastructure and send aggregated statistics back to DataRobot MLOps to monitor data drift—no need to submit entire prediction requests to DataRobot AI Cloud Platform to get data about drift monitoring. This also means you can govern and protect your sensitive data by performing monitoring analysis near where the data lives. The large-scale monitoring functionality is currently available for the both the Java SDK and the MLOps Spark Utils Library.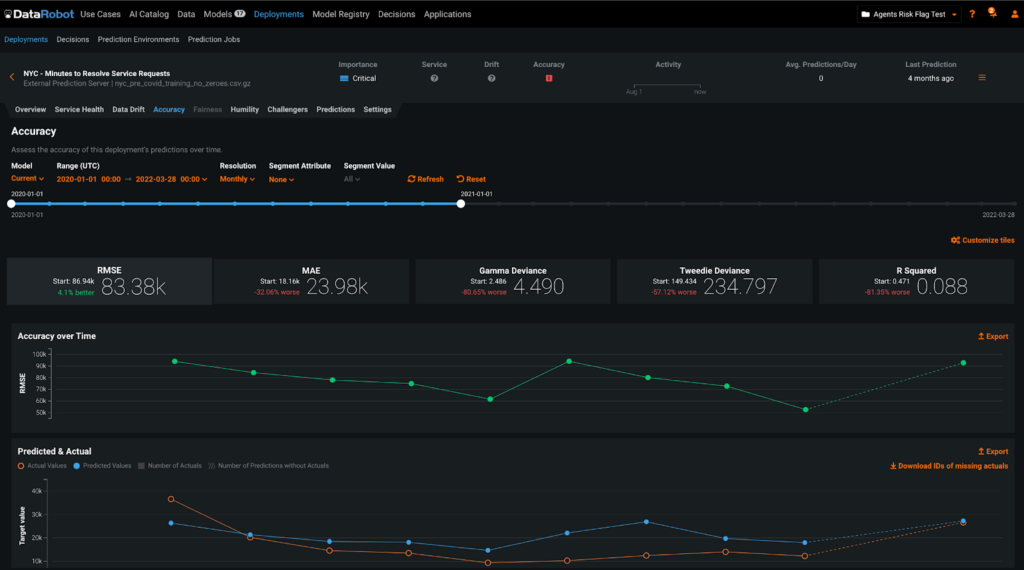 Compute Custom Metrics Outside the DataRobot Platform
Go beyond existing monitoring metrics—now you can access prediction and training data to compute custom metrics outside the DataRobot AI Cloud platform to use in your external applications and tools. Extract predictions anytime to monitor and check for drift or anomalies  in the production environment of your choice.
You can extract prediction and training data for the current model or any previously deployed models. And most importantly, you can pull data based on a prediction time window, allowing you to analyze specific periods and define your strategies for model observability.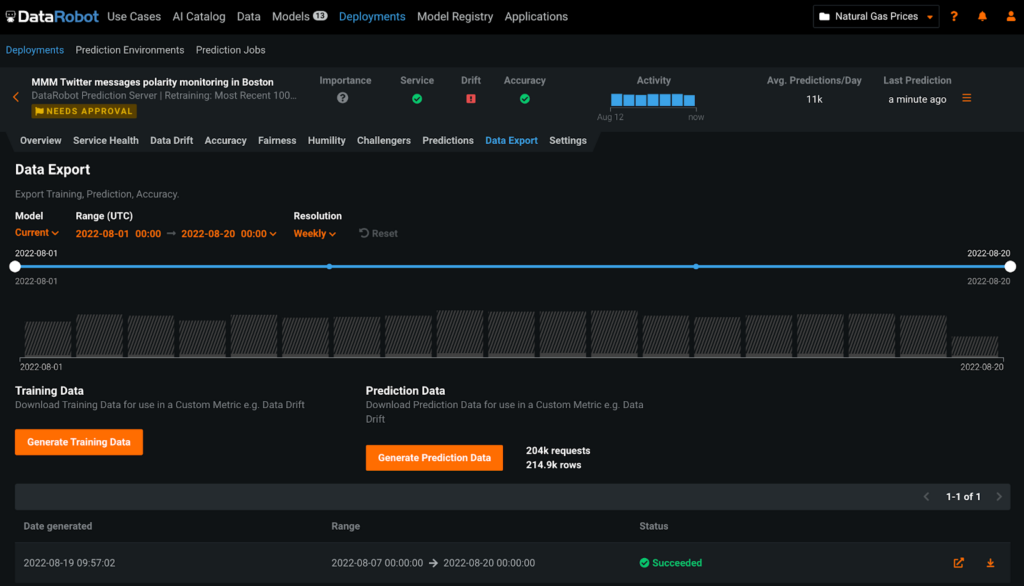 Improved Data Connection UX
Your favorite data sources are at your fingertips. Explore, add, or manage your existing or new data sources from one centralized place. As a result, save time and ensure secure access to your data.
With a recently improved interface, you can set up new data connections in just a few clicks and start your project right away. DataRobotalso simplified connection authentication – no need to specify a credential each time you use a data connection. Configure once and ensure secure access to your data sources.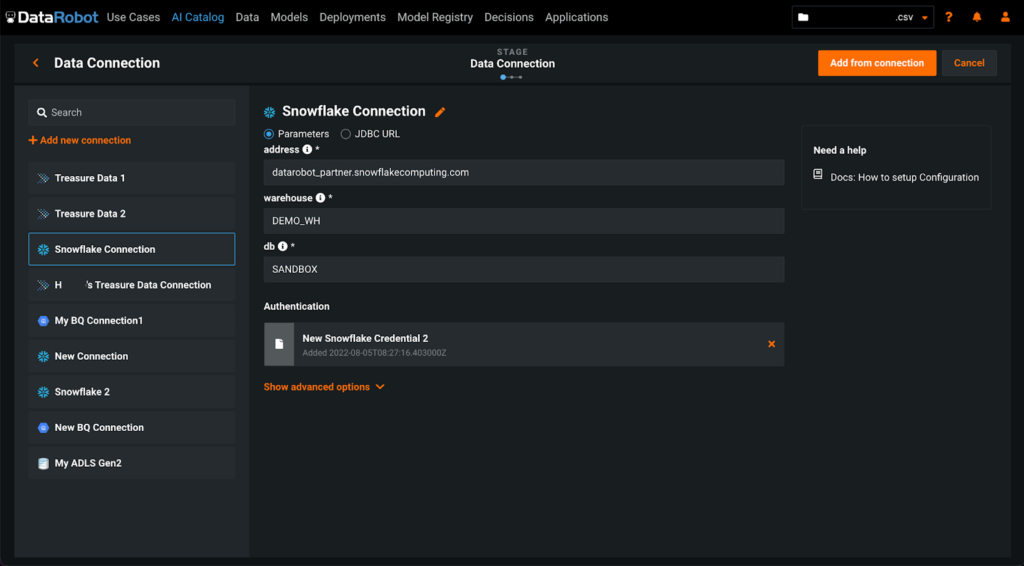 DataRobot AI Cloud – August 2022 Release Full Feature list
For the full details of features included in the DataRobot AI Cloud August 2022 Release, visit the DataRobot Documentation Release Center.